CORPORATE PHILOSOPHY


Training talented employees and advocating for Customer Impression Management
to always ensure a trusted & respectable Company for the safety of our customers

VEGA & ASOCIADS.S.R.L was established in September 1991 under the slogan "Solution for a safer world".We value human lives and their assets and we have developed and commercialized the various network devices and terminals. At the beginning stage of the company, we commercialized Security, Alarm, Dedicated line, and safety-related Hardware/Solution. These days, we have developed and commercialized IT technology-based Security surveillance solutions based on our know-how of safety devices.
VEGA & ASOCIADOS.S.R.L tries not only to produce solutions that satisfy the customers but to also secure the employment of a qualified pool of engineers who can produce these kinds of complex solutions. We consider creating such climate as one of our corporate philosophies, in which talented employees can be satisfied and customers can be protected in society.
Currently, we have commercialized 3rd generation security unified products and solutions based on our network-related technologies. We have high expertise in audio-visual technologies from over 20 years of experience. Furthermore, we have now become the unique Dominican Republic company that focuses just on integration-based security products. With this focus strategy, we currently have a number of solid partners in more than 10 countries and have concentrated on our own solutions.
We, VEGA & ASOCIADOS.S.R.L will not stay on the current stage and will try our best to become one of the world-class solution providers through our continuous engineering activities and superior service for our customers. We will be the company that protects human lives and properties by creating convenient and valuable IT Technology based services.
PARTNERS & CERTIFICATIONS
AUTHORIZED PRODUCT SUPPLIER WITH LOCAL CUSTOMER SUPPORT SERVICE

CUSTOMERS
LEADING COMPANY & GOVERNMENT IN CARIBBEAN – RELATIONSHIP OVER 29 YEARS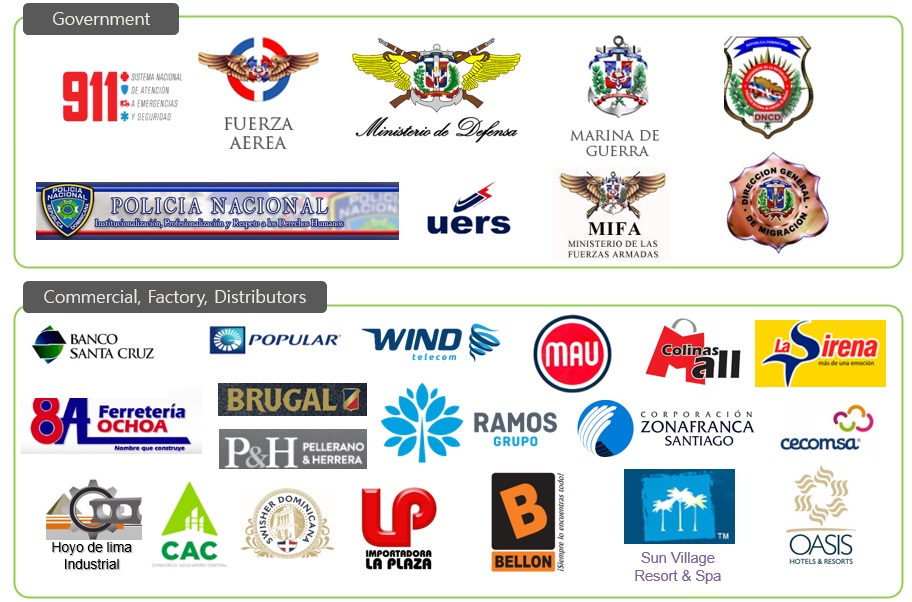 GLOBAL NETWORK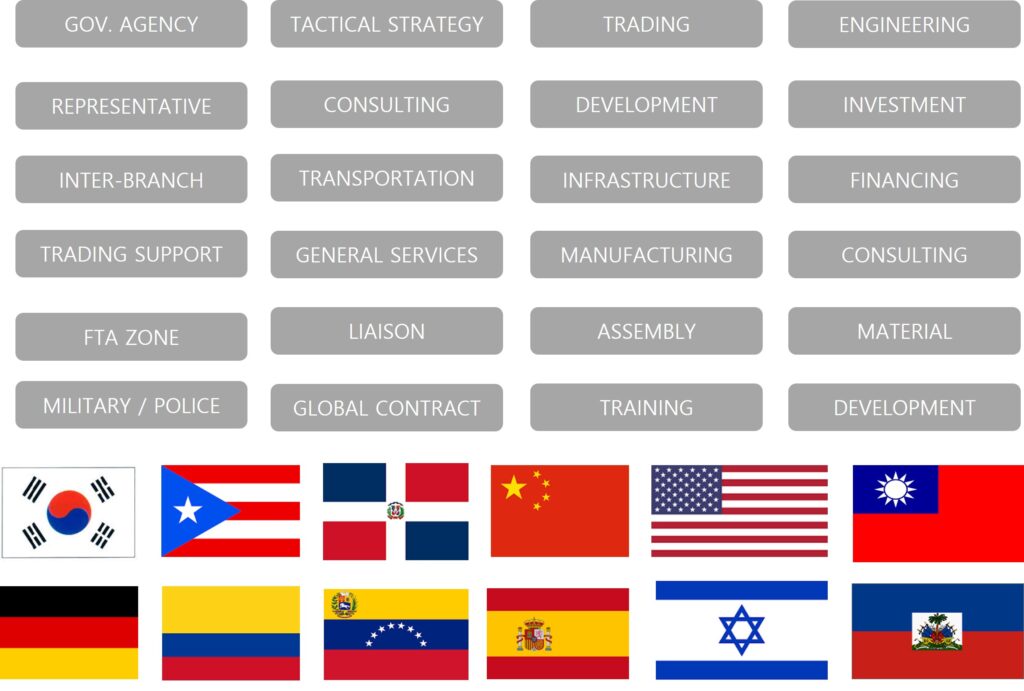 ---
rights reserved rights reserved
COPYRIGHT© 2019 VEGA & ASOCIADOS.S.R.L ALL rights reserved