VIDEO SURVEILLANCE SOLUTION
Protect your business from burglary and break-ins with our comprehensive Video Surveillance and CCTV systems
Gaining visibility and insight into your business can be a great challenge. Whether you manage one location or a thousand, an effective video surveillance system serves as a crime deterrent as well as a key method to capture and document security events in your premises. With VEGA Security's video security solutions and CCTV security systems, we can keep an eye on your facility so you can focus on what matters: running your business.
A security camera monitoring system is a critical component of a comprehensive security strategy. VEGA is proud to offer the experience and expertise to design, install, maintain and upgrade a wide range of CCTV solutions to meet your unique business needs, as well as integrate with your existing systems. Whether you're looking for basic local video surveillance systems or complex enterprise-class video surveillance for large campuses, VEGA can deliver the solution you need. We provide security camera systems, onsite storage, and video management software. We also became certified partners with Milestone and Axis network , which are number #1 in the market.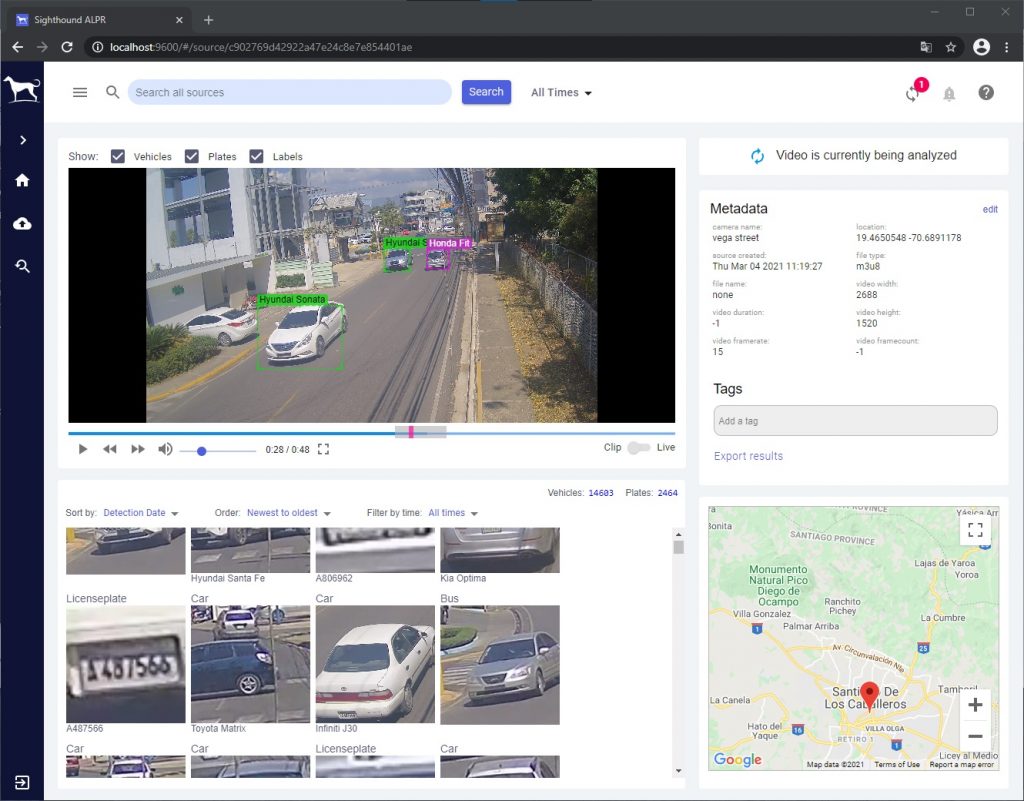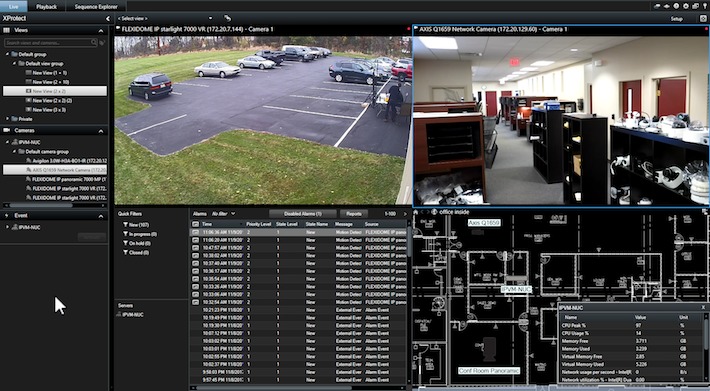 ---
MOTION ANALYTICS (Briefcam)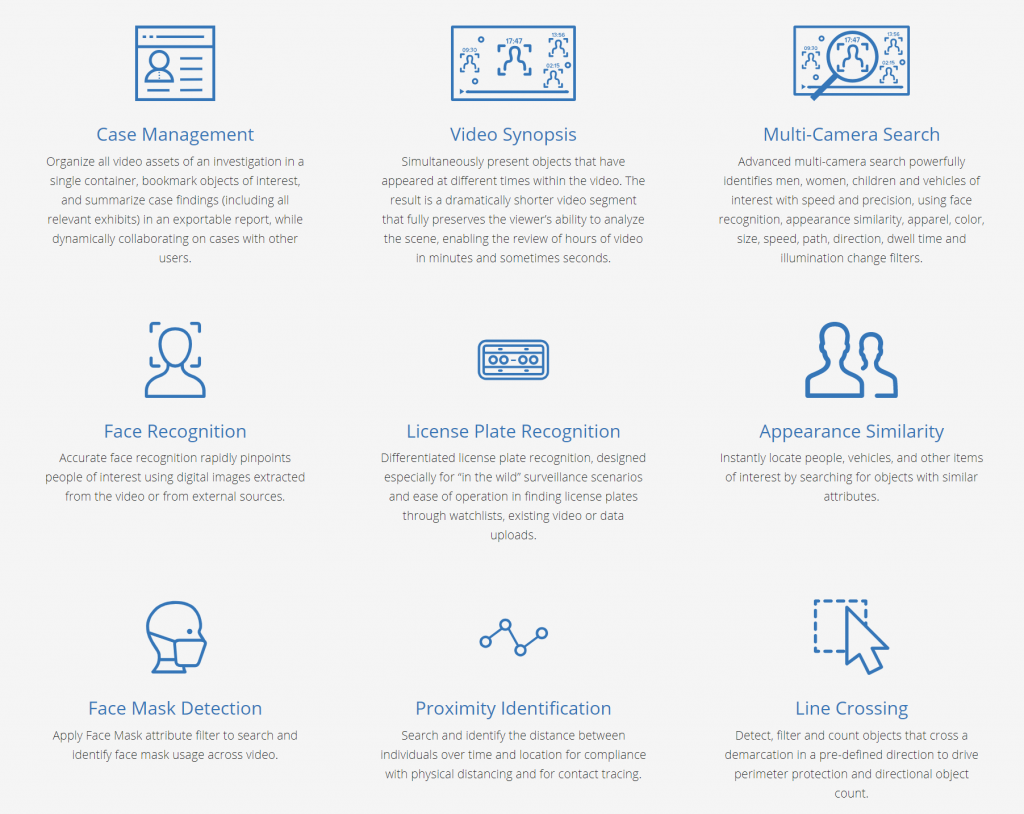 ---
VIDEO STREAMING SOLUTION
The VSS(Video Streaming Server) is to maintain the reliable streaming for numerous clients. If there are more than 10 remote clients accessing the same network camera simultaneously, the streaming performance of network camera is degraded since it is an embedded system with limited CPU resource. But if there are VSS between network camera and clients, then the VSS redistributes the video stream from network camera to multiple clients and clients can control PTZ of network camera through the VSS.
It provides not only stable performance but also low-latency of delay. For these reasons, the VSS is being most suitable for bandwidth controls and network management at a large scale of IP surveillance. At a large site, there would be multiple clients and multiple network cameras. They can predict the bandwidth between network cameras and the VSS precisely and can provide video streams to multiple clients seamless through the VSS.
---
FLEXIBLE SMART SCREEN SOLUTION
Flexwall solution offers a complete portfolio of best-in-class video walls, each with its own range of premium features and customization options. Engineered for the most demanding applications, our video walls deliver outstanding visual performance, flexibility, and reliability. Every Flexwall video wall is purpose-built using durable Samsung/LG panel and can be customized to meet the unique demands of your use-case and environment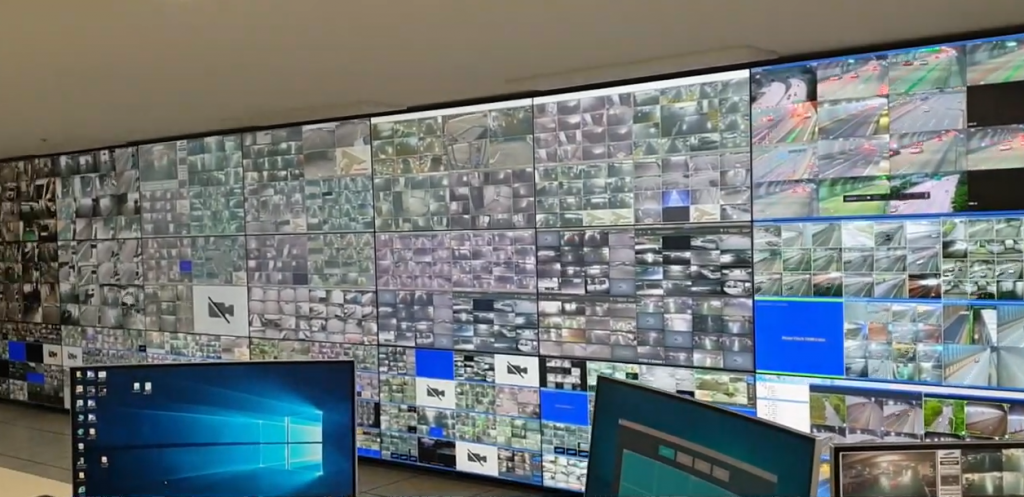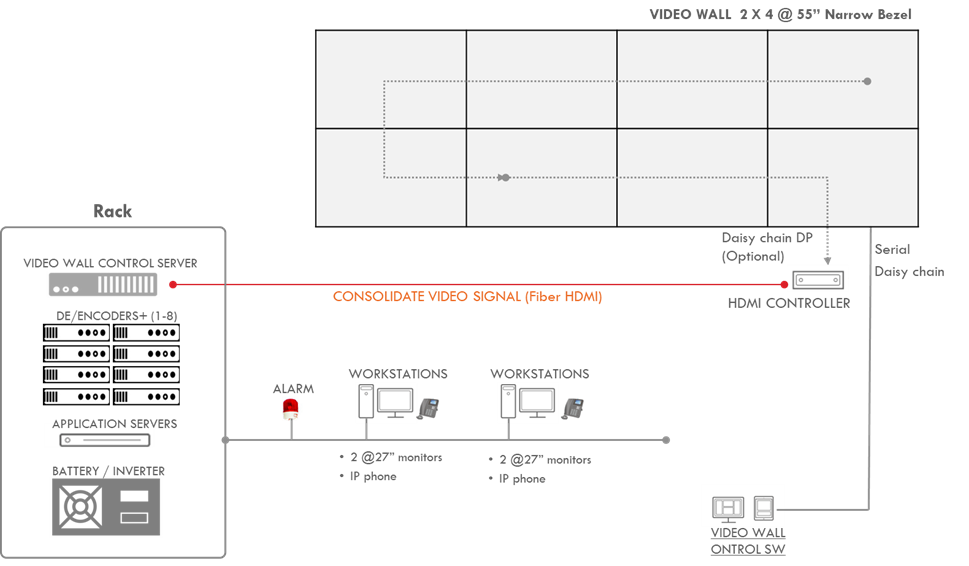 ---